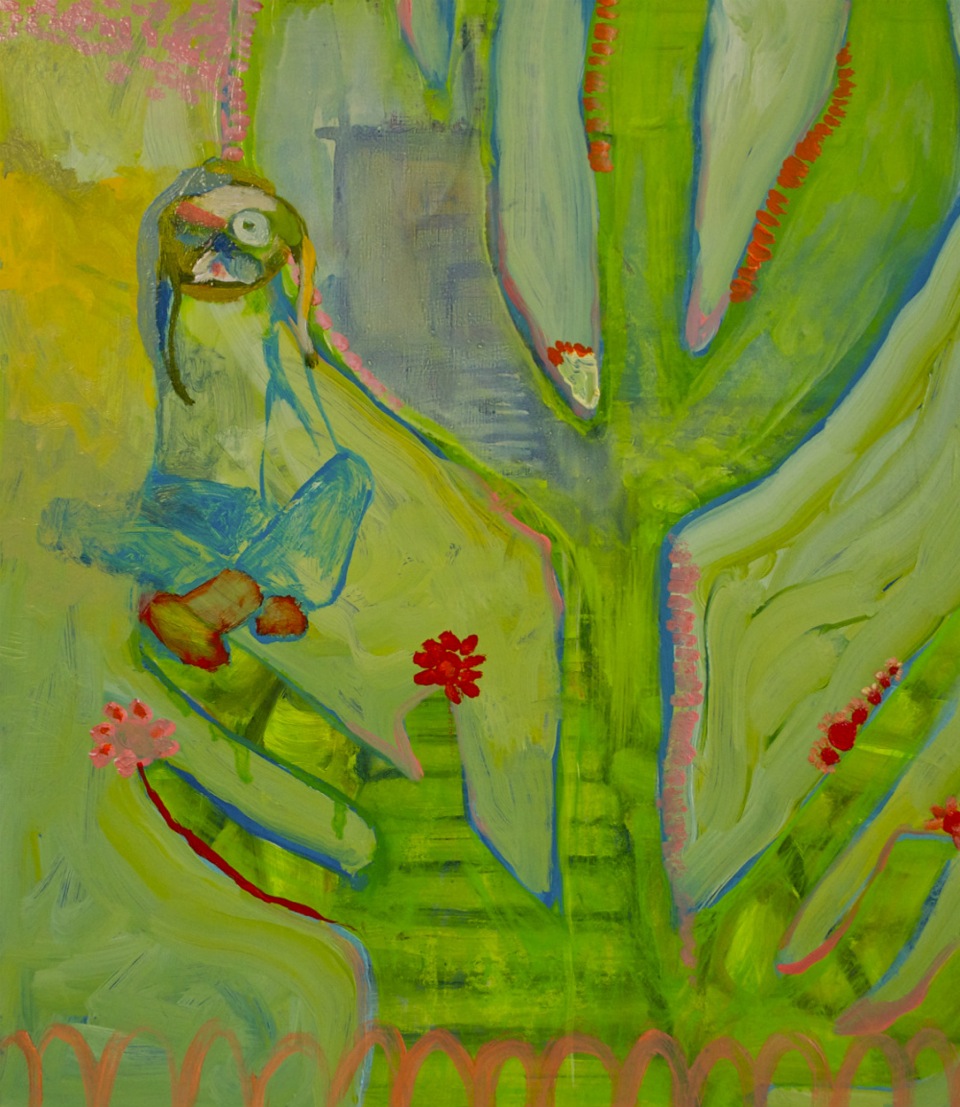 Abigail Lipski - Gar
2013, Oil on board, 30x26cm Grandpa in his very special garden that housed every kind of fruit and vegetable, plus a refuge for the fairies that visited when everyone was asleep. There was a shed that had tools in every shape and size, that helped make doll's houses and forts and all kinds of Heath Robinsonesque creations.
Abigail Lipski's beautiful artworks of invented landscapes and interiors are inspired by childhood daydreams.