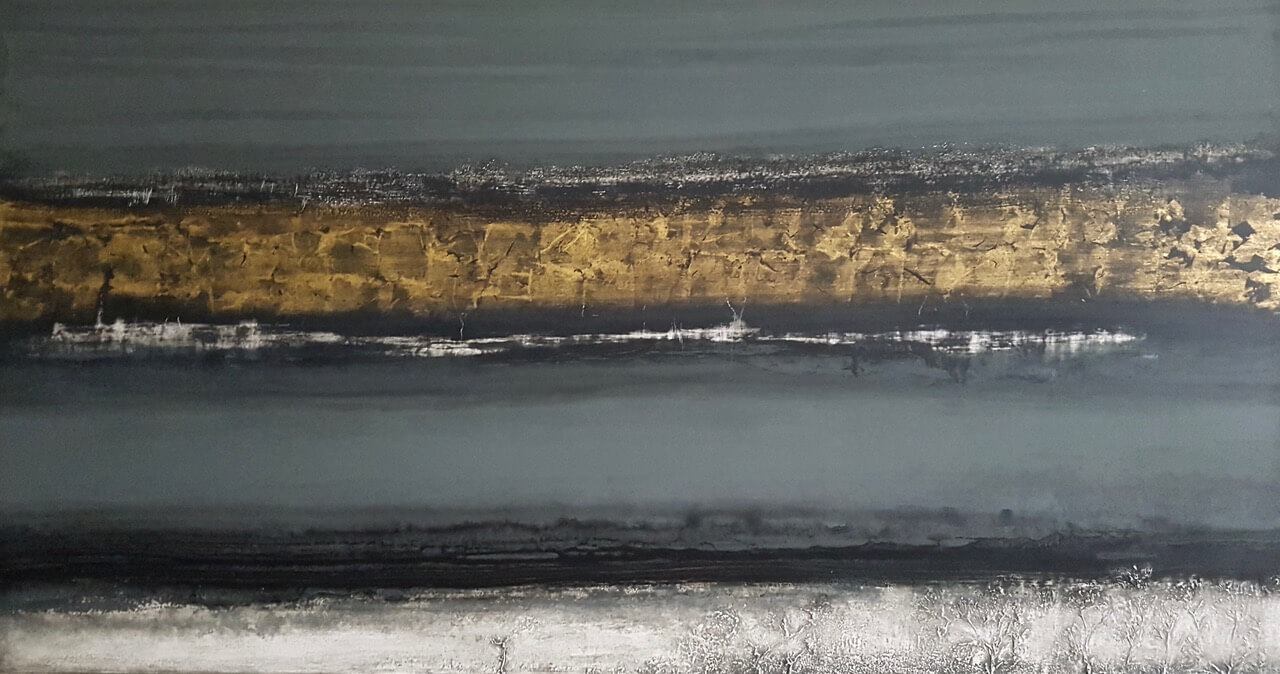 Rachel Newton - Strata
Mixed Media on wooden panel 150x80x2.5cm, 2018 unframed, ready to hang
Rachel creates works in a variety of media, mainly acrylics, producing atmospheric and deceptively understated pieces often on a large scale.
The disconnected layers within us that thwart potential.
The many layers/strata within us as complicated humans are sometimes impenetrable and disconnected. The brighter, 'fertile' layer can seem inaccessible. Although we occasionally prefer the comfort of stagnation to the risk of looking up and ahead to the future, there are times that we allow ourselves the hope to puncture through the barriers between strata.
The technique of multiple layering (and removing) of paint, gesso and gold leaf to provide depth in the final painting is a metaphor for the strata within us.
Painted on an appropriately primed museum standard wooden floating painting panel. A poplar plywood surface, it has been sustainably sourced (PEFC and FSC certified) and an aluminium subframe that will not react to changes in humidity or temperature creating a warp free panel with lasting longevity.