Rachel Newton - Piercing Connections 3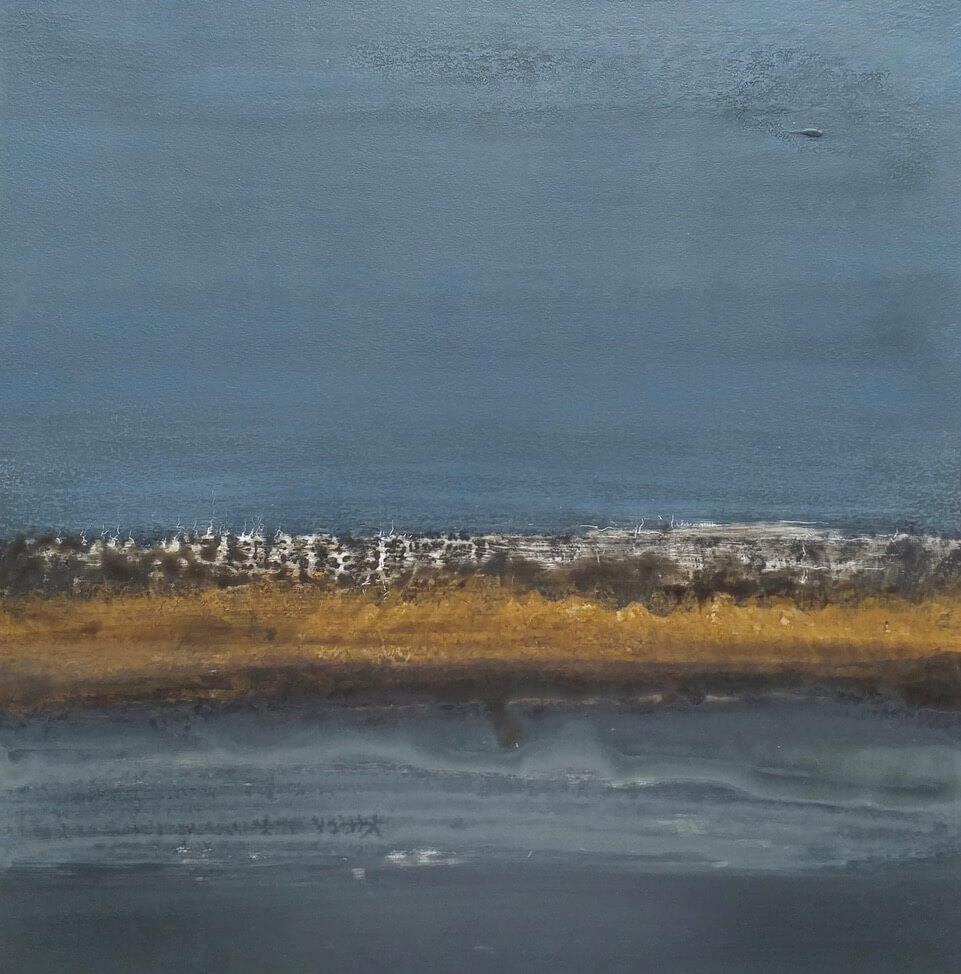 Rachel Newton - Piercing Connections 3
Mixed Media on board 30x30x0.9cm, 2019 unframed, ready to hang
Rachel creates works in a variety of media, mainly acrylics, producing atmospheric and deceptively understated pieces often on a large scale.
Our present day world often feels like one of disharmony, where we come to define ourselves through our differences rather than what binds us. There are precious few moments that serve to pierce through that increasingly stark political and social divide. Wasted alliances potentially crack the fabric of our individual societies. Penetrating an apparently 'inert' divide forges a conductive layer through which enlightened relationships develop; as symbolised by the faint vertical cracks either side and through the glowing gold band.
Over the primed surface is a layer of gesso to provide texture, and other than the muted palette of mostly acrylic paint is a band of gold leaf. Mat varnish provides depth and a subtle sheen.