Rachel Newton - Fertile Ground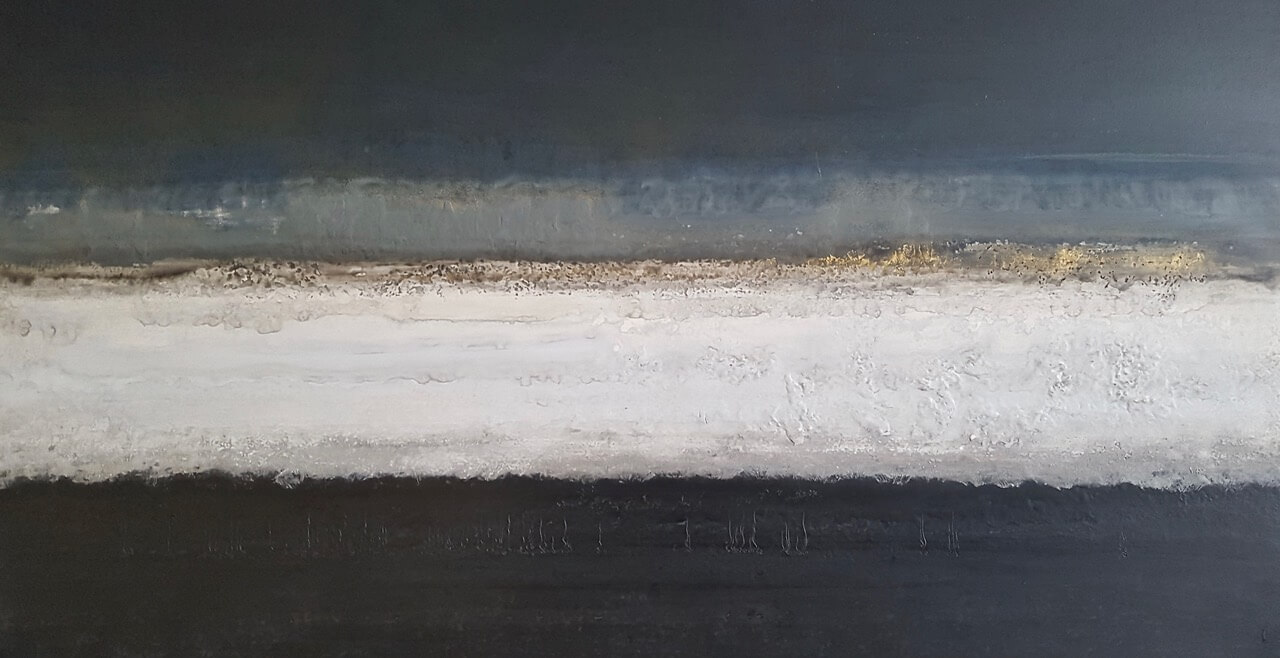 Rachel Newton - Fertile Ground
Mixed Media on wooden panel 150x80x2.5cm, 2018 unframed, ready to hang
Rachel creates works in a variety of media, mainly acrylics, producing atmospheric and deceptively understated pieces often on a large scale.
A wish that what germinates in the murky depths could one day blossom.
The likelihood that despite the many complex layers of the human psyche being apparently disparate and inaccessible, there remains a base from which potential could be realised. The pale, insipid layer of fear and doubt seems to leave the underneath embryonic layer of possibility unnourished, frustrated and feared forgotten. But, the vision of a flourishing self, however seemingly remote will be sustained by hope.
The thickened and manipulated gesso provides texture and a kind of opaque solidity in the middle white layer suggestive of stagnation. A carving tool was used in the black bottom area to create the precise marks needed to portray the tiny, condensed 'DNA' of possibility. Smatterings of gold leaf in the upper third convey the vision of blossoming potentiality.
Painted on an appropriately primed museum standard wooden floating painting panel. A poplar plywood surface, it has been sustainably sourced (PEFC and FSC certified) and an aluminium subframe that will not react to changes in humidity or temperature creating a warp free panel with lasting longevity.