Louise McNaught - Falling For You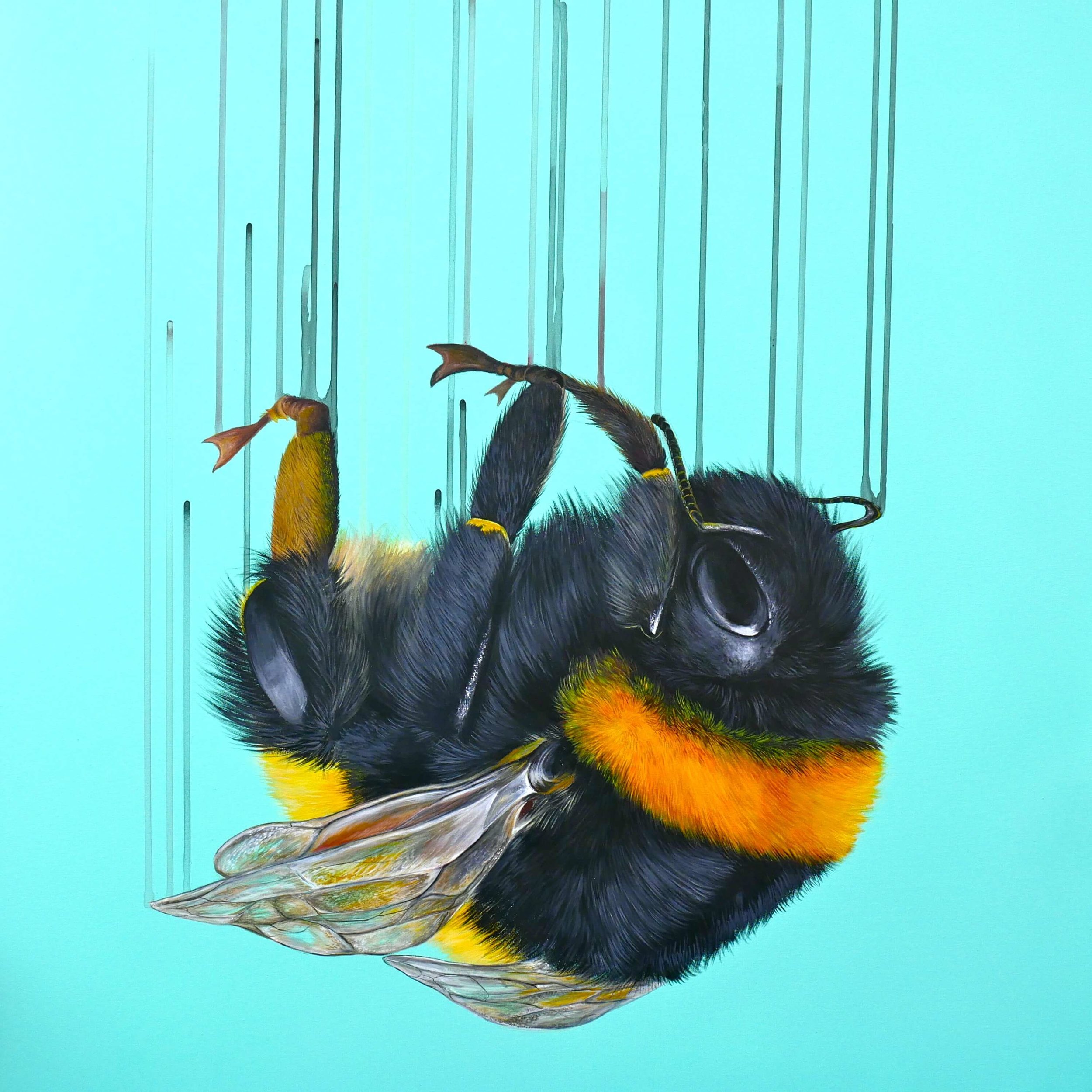 Louise McNaught - Falling For You
Giclee print on Somerset Velvet 330gsm Paper, 60x60cm Edition of 50, signed and numbered, unframed
A breathtaking print, 'Falling For You' depicts a huge, dying bee, caught in the moment of falling, against bright, turquoise backdrop. Louise employs her signature 'bleed' motif, with soft, thin lines of black and grey paint running down the print to capture the bee's descent. Saturated with Biblical allusion, the print speaks to the falling numbers of the white-tailed bumble bee, brought about by mankind's destruction of their natural habitat.
'Falling For You' is a powerful print, not only in its breathtaking use of colour and composition, but in its comment on the natural world and the pertinent reminder of our delicate relationship with nature.
Louise says "This piece is highlighting the plight of the white-tailed bumble bee which has become endangered due to falling numbers because of pesticides and loss of habitat. The title plays on this in that they are indeed 'falling for' mankind, because of mankind. Yet these alchemists are very much needed pollinators and their divine status is hinted at by the upward drips...."
The work of Louise McNaught takes its inspiration form the natural world: raising the status of animals and creatures to the majestic and sublime, McNaught creates bold images, using striking colour and compositional techniques.